Backstory
Backstory – 48 male. Very healthy and fit
Covid infection last year.  Little to no symptoms. Some stomach issues but nothing big. Then got vaccinated. Then got Covid again, January of this year and has been off since. Burping. Pressure. IBS. Gerd. Pain. 
I am sure I have SIBO due to lots of PPI's and ibuprofen during Covid. Also did a round of antibiotics a few months ago also. Looking for guidance to correct.
Greatest Concern: Is it Long Covid?
Comment on Concern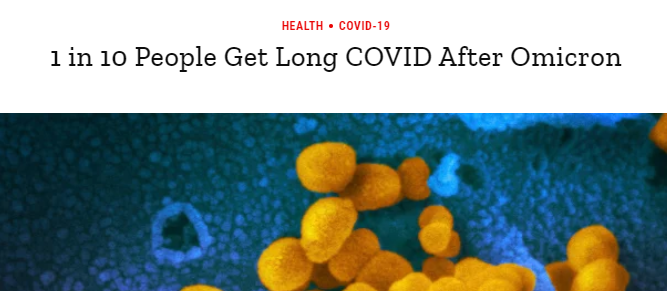 A May 2023 article states "1 in 10 People Get Long COVID After Omicron". Since Long COVID often results in an inability to work or do fun things — most well read people that I know (including myself) continues to wear masks (in my case, a 3M P100, 99% better than a N95). This is much better than earlier versions: "Earlier this month, he reported in the British Journal of Haematology that his patients' risk of Long Covid symptoms 3 months after infection had dropped from 46% with the original coronavirus strain and another called Alpha, to 35% with the Delta variant, to 14% with Omicron." The strains are getting milder — but still a 10% risk with its severe financial (and fun) impact should be respected.
Analysis
The initial good news is that we do not have the typical pattern for Long COVID and/or ME/CFS. Those conditions typically have over representation of 0-9%ile count. We have under representation. There is always the chance that it could cascade in that direction, but taking action now will likely decrease those odds.
| Percentile | Genus | Species |
| --- | --- | --- |
| 0 – 9 | 4 | 6 |
| 10 – 19 | 17 | 26 |
| 20 – 29 | 20 | 26 |
| 30 – 39 | 20 | 24 |
| 40 – 49 | 24 | 46 |
| 50 – 59 | 29 | 48 |
| 60 – 69 | 31 | 27 |
| 70 – 79 | 21 | 35 |
| 80 – 89 | 25 | 36 |
| 90 – 99 | 21 | 40 |
There was no matches to patterns from the US National Library of Medicine nor to our own citizen science patterns.
Going over to Dr. Jason Hawrelak recommended levels, we have the following of greatest concern. FYI: Lactobacillus was at desired ranges.
Looking at Proteobacteria, we have the high count coming from the species Aestuariispira insulae (95%ile) with just two likely candidates to decrease it: berberine and azithromycin,(antibiotic)s.
Going Forward
Going over to "Just give Me Suggestions", the canned simple suggestions include
There is a faint echo of suggestions seen with Long COVID and ME/CFS.
Going over to technical details, we find that berberine (from looking at one bacteria only) is not a recommended from the consensus. The top priorities are (skipping prescription items) are (in decreasing priority):
My usual suggestion is having barley porridge for breakfast each day. For probiotics (in decreasing priority):
Keep to it for 6 weeks and then retest.
Postscript – and Reminder
I am not a licensed medical professional and there are strict laws where I live about "appearing to practice medicine". I am safe when it is "academic models" and I keep to the language of science, especially statistics. I am not safe when the explanations have possible overtones of advising a patient instead of presenting data to be evaluated by a medical professional before implementing.
I cannot tell people what they should take or not take. I can inform people items that have better odds of improving their microbiome as a results on numeric calculations. I am a trained experienced statistician with appropriate degrees and professional memberships. All suggestions should be reviewed by your medical professional before starting.
The answers above describe my logic and thinking and is not intended to give advice to this person or any one. Always review with your knowledgeable medical professional.
Addendum
You can see below how much he failed to match studies from the US National Library of Medicine.