This is another well presented probiotic Their direct web-site is here. While not tested for persistence with serial ubiome tests, the similarity of species to Seed implies no persistence should be expected. This is a flow thru probiotics.
Let us look at some of the labels on 5 of their products, you will see the stains named — criteria #1
The Sweet one!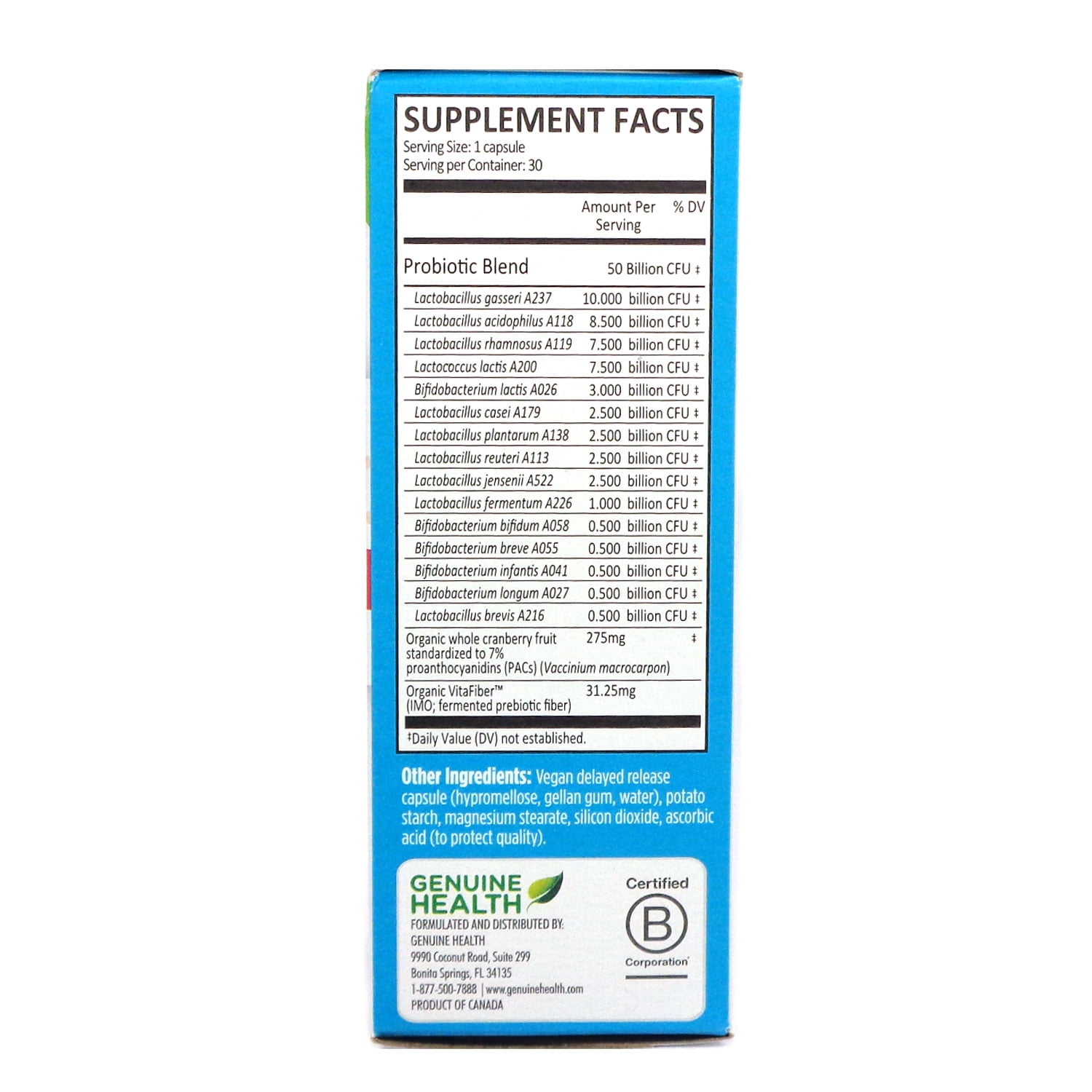 Why do I say "sweet" — because it has some very rare species to see in any probiotic:
Lactobacillus Jensenii
Lactobacillus Fermentum
Origin – Animal, human or environment?
That's why we use coded strains in advanced gut health probiotic. The strains that we use are 100% human strains, are non-GMO, and do not come from animals.GenuineHealth site
Likely the same source as NovaProbiotics
While looking for information on these strains, I found this page with many of the same strains listed. this site states:
Each bacterial strain part of our collection was isolated, identified and purified after one-time collection either from meconium, placenta or a healthy human subject. The strains were obtained two decades ago and have been naturally replicating in the laboratory ever since, periodically undergoing numerous tests to assure the bacteria are healthy and maintain their positive characteristics.


NovaProbiotics.com
Nova Probiotics appears to be a Canadian firm based in Quebec.
What do we have for actual published research?
It is always a good win when you see all of the species and their relative amounts listed. The icing on the cake would be research for these specific strains… At the moment, I have not found such — I have emailed Nova Probiotics asking if any studies are available.
Bottom Line
For a probiotic mixture, It gets 3 thumbs ups out of four
All of the probiotics are human sourced
All of the strains listed

The amount of each strain is listed

There appears to have been actual studies, as shown on this page.

The issue may be one of the studies not being published formally.

Unfortunately: Has NOT been shown to persist in at least 10% of patients
Also country of origin for each strain is not shown.