Prior Post: Another ME/CFS person has gone to Firmicutes!
Backstory
I'm 39 and have suffered from moderate CFS since i was an early teenager. My major 3 symptoms are low energy, brain fog, and IBS. My CFS didn't affect me as much when I was 18, but combined with the effects of aging, I've been feeling the fatigue more impactfully the last two years.
Journey over last 10 months
When I first began working on this in January, my samples showed my Firmicutes at 98%. That seemed to be the smoking gun as you described it, and I was eager to begin shifting my microbiome. Over the next 6 weeks I felt markedly better but unfortunately I now believe that was merely a placebo effect. Once I started to believe the benefits I had received were from a placebo, I rapidly returned to baseline. Over this time period, I cut out many of the foods that pushed my gut in the wrong direction, and I was taking 4 supplements 2-3x a day. By my second test 2 mos later, my firmicutes adjusted downwards from 98% to 93%. In terms of how I felt, it was difficult to assess whether it was better than my baseline. I was hopeful that it was, but I couldn't say for sure.
Over the last 6 mos my Firmicutes has reduced from 93% to 89%. During this time period I continued to cut out foods that were counter-recommended. I ordered 4 more vitamins & supplements that were in my consensus list, and I was taking 4 supplements 1X/ day, while also rotating the supplements every 4 weeks to prevent resistance.
Once again, it's difficult to assess now how i feel versus my baseline. I don't feel significantly better, that I know. And while I'm disappointed my sample isn't improving drastically, the upshot from my perspective is that at least my sample results match how i've been feeling.
Reader Addendum After reading
"I'm mostly vegetarian… which may help to explain why after 9 months of supplements I'm partially moving in the wrong direction. I'll incorporate the seaweed and increase my red meat."
Analysis
We have three samples to compare.
Percentage of Percentiles
We see significant shifts between samples with chi2 values increasing (meaning more abnormal) instead of decreasing. What is interesting is that the two earlier samples does not the typical ME/CFS or Long COVID pattern, but the third sample shifted to the pattern of spikes in the 0-9%ile range. This is open to many interpretations; some good and some concerning.

Evaluation Criteria
The numbers below are mixed, some showing improvement, others showing loss.
| | | | |
| --- | --- | --- | --- |
| Criteria | 1/6/2023 | 3/29/2023 | 9/12/2023 |
| Lab Read Quality | 4.3 | 5.9 | 8.7 |
| Outside Range from JasonH | 3 | 3 | 6 |
| Outside Range from Medivere | 18 | 18 | 20 |
| Outside Range from Metagenomics | 8 | 8 | 7 |
| Outside Range from MyBioma | 9 | 9 | 15 |
| Outside Range from Nirvana/CosmosId | 23 | 23 | 24 |
| Outside Range from XenoGene | 38 | 38 | 43 |
| Outside Lab Range (+/- 1.96SD) | 18 | 15 | 10 |
| Outside Box-Plot-Whiskers | 54 | 53 | 56 |
| Outside Kaltoft-Moldrup | 85 | 125 | 181 |
| Bacteria Reported By Lab | 431 | 553 | 591 |
| Bacteria Over 90%ile | 49 | 32 | 34 |
| Bacteria Under 10%ile | 43 | 72 | 174 |
| Shannon Diversity Index | 2.852 | 2.937 | 2.49 |
| Simpson Diversity Index | 0.083 | 0.098 | 0.101 |
| Chao1 Index | 8592 | 11807 | 15969 |
| Pathogens | 26 | 35 | 40 |
| Condition Est. Over 90%ile | 11 | 7 | 2 |
| Kegg Compounds Low | 821 | 731 | 1190 |
| Kegg Compounds High | 134 | 251 | 99 |
| Kegg Enzymes Low | 359 | 204 | 259 |
| Kegg Enzymes High | 208 | 311 | 243 |
| Kegg Products Low | 201 | 124 | 170 |
| Kegg Products High | 130 | 199 | 158 |
| Kegg Substrates Low | 195 | 114 | 156 |
| Kegg Substrates High | 149 | 216 | 162 |
Forecast symptoms
The top 3 forecasted items are below. See this post: Post Exertional Malaise (PEM) with diminished ME/CFS for more information on forecast symptoms in use. The earliest sample had no forecasts being reliable (i.e. > 60% match). What we also see in that the symptom patterns are becoming stronger. Again, this is usually not desired.
2023-01-06

54.3 % match for Neurological-Vision: Blurred Vision on 35 taxa
52.4 % match for General: Headaches on 42 taxa
50 % match for Immune Manifestations: new food sensitivities on 56 taxa

2023-03-29

65.9 % match for Pain: Pain or aching in muscles on 44 taxa
56.2 % match for Immune Manifestations: Diarrhea on 89 taxa
56 % match for Neurocognitive: Brain Fog on 50 taxa

2023-09-12

65.7 % match for Neurocognitive: Difficulty paying attention for a long period of time on 70 taxa
62.3 % match for Neurocognitive: Can only focus on one thing at a time on 53 taxa
61 % match for Neurological-Vision: Blurred Vision on 41 taxa
Impression and Possible Model
This is the first follow up sample where there was neither clear objective or subject improvement. What we see clearly above was that the microbiome has changed. Subjectively, there was no deterioration reported.
Objectively it seems that the microbiome has been de-noised. This person has had ME/CFS for 20+ years and thus the microbiome dysfunction will evolve. His latest sample changed to the typical pattern for ME/CFS for percentage/percentile chart above. The forecasted symptoms values are increasing for what are likely correct forecasts. The bacteria associated with ME/CFS and IBS are showing themselves better and other bacteria causing noise are diminished.
Going Forward
I first looked at the US National Library of Medicine studies for bacteria reported for the conditions he reported.
Symptom matching on these is a clear miss. I did note some high matches that are typical symtpoms so I add in the results from these selections:

The result was just 84 unique taxa and we have 5 sets of suggestions in our consensus.

So we fall back to the "Just give me suggestions". The high priority value was 300 and the low priority value was -405. Adding in special studies suggestions moderated the ranges but most items stayed the same.
Antibiotics: There was only 1 over the 150 (300/2) threshold. None are associated/studied with his conditions so I would pass one them. This antibiotic is usually used for tuberculosis.
Amino Acids: propionate, l-citrulline, GABA
Diet Style: high beef diet, high-protein diet, animal-based diet, low carbohydrate diet etc give a pretty consistent message
Foods: high red meat, laminaria hyperborea( tangle/cuvie – seaweed), red alga Laurencia tristicha, ascophyllum nodosum (sea weed), linseed(flaxseed), Far infrared Sauna, nuts
Sugars: stevia, polydextrose, saccharin
Prebiotics: Only carboxymethyl cellulose (prebiotic) which is typically added to most probiotics
Probiotics: NOTHING
Vitamins: NOTHING
Misc items:
It looks the a modified Surf And Turf diet, i.e. Steak and Seaweed (our local Costco does sell a nice seaweed salad that is a regular for me)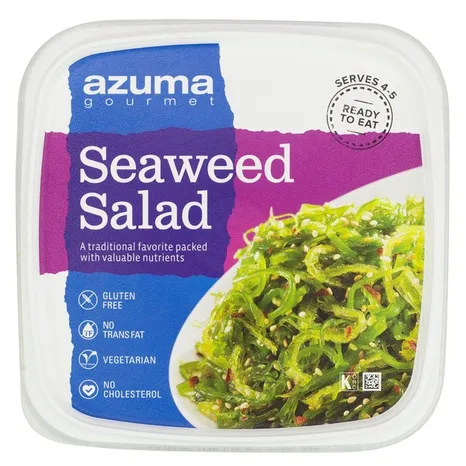 The AVOIDS
The avoid values are so high compared to the takes that we need to review them to try reducing or excluding them. The threshold value is -300 (-600/2).
Antibiotics: ampicillin trihydrate (antibiotic)
Diet: high fiber diet, dietary fiber
Flavonoids: polyphenols
Prebiotics:
Probiotics (the majority of probiotics were negative)

bacillus,lactobacillus,streptococcus,saccharomyces probiotic
lactobacillus reuteri (probiotics)
pediococcus acidilactic (probiotic)
bacillus subtilis (probiotics)
clostridium butyricum (probiotics),Miya,Miyarisan
lactobacillus plantarum,xylooligosaccharides (probiotics)

Misc Items:
Bottom Line
This has been a challenging set of samples to do an analysis on. I have often used the analogy of going from the port of sickness to the port of health in a sailing ship along a rugged coast. There may be a long series of course corrections needed.
The suggests above are very atypical. Given that there appear to be a lot of noise in his microbiome, we may have some more denoising to do (bring out more the ME/CFS and IBS bacteria into the light). I would advocate attempting to get a course of rifaximin. It has been well used for his IBS diagnosis so there should be little push back from his MD.
Questions and Answers
Q: I've read through my new Simplified Suggestions List, and The suggestions of what I need to take and avoid are the same as before…. but the impact score of each was adjusted. Although you've noted in the past that a higher impact doesn't indicate it works more effectively, it looks from your suggestions that you stick to the highest impact items as there are the most studies to support them, right?
Correct. One study may report honey increases a bacteria, and another study report that it decreases the same bacteria. To determine the confidence of a suggestion we look at all reports. If you have 10 honey studies (8 increases and 2 decreases) and one study alone for roasted whale increasing the bacteria; most people will have greater confidence that honey is a better choice to try.
Q: One initial inquiry comes to mind- for complex cases, have you given any additional consideration to (probiotic) enemas as a way to make a big impact, and then to adjust with oral supplements from there?
I work from published clinical studies and not from influencers opinion. There is a good summary on WebMD, What to know about probiotic enemas that gives pros and cons.
I found Clinical trial: probiotic treatment of acute distal ulcerative colitis with rectally administered Escherichia coli Nissle 1917 (EcN) which had no results (" the number of responders was not significantly higher in the EcN group than in the placebo group") or results depending on the statistical method used. Thus there is uncertainty about it's effectiveness.
Using commercial/retail probiotics have two significant risks:

Very often the declared species is not what is in the bottle, the exception is for those strains that are owned by someone.
Often they contain fillers that will be well consumed before they reaches the nether regions. These fillers being inserted here may give a feast to some bacteria that usually do not get much, sparking an unexpected overgrowth.
Q: Below are the supplements I've been taking each day. My plan is to cut out everything that doesn't have an impact score north of a 150. Does that sound like a reasonable approach?
ground flaxseed. I took this every day for 4 months and had to stop because it began to make me nauseous. — Try it again at low dosages after one month
Luteolin – low positive
carboxymethyl cellulose — definite take
Dietary Fiber Cellulose – definite take
partially Hydrolyzed Guar Gum (SunFiber) — remove
licorice root —remove
Vit B1, B6, B7 — low positive
Gaba — definite take
Vit C — remove
Melatonin — low positive, suggest you try removing for a week then trying for a week to see if it still help sleep
Diosmin – low positive
Astragalus – low positive
Answer: The logic is good but I would restrict to only items that are negative. You may wish to revisit the reason that you started each; if it was symptom related and improved — then monitor that symptom and return it if the symptom returns. I have annotated the list above
Reflection
Suggestions could also be described as influencers. There is no need to get religious about taking everything. Take what you are comfortable with is my usual advice. In this case, the person being a vegetarian may have significantly counter-indicated the other influencers. Once the microbiome is normalize, a return to be a vegetarian is viable.
Postscript – and Reminder
I am not a licensed medical professional and there are strict laws where I live about "appearing to practice medicine". I am safe when it is "academic models" and I keep to the language of science, especially statistics. I am not safe when the explanations have possible overtones of advising a patient instead of presenting data to be evaluated by a medical professional before implementing.
I cannot tell people what they should take or not take. I can inform people items that have better odds of improving their microbiome as a results on numeric calculations. I am a trained experienced statistician with appropriate degrees and professional memberships. All suggestions should be reviewed by your medical professional before starting.
The answers above describe my logic and thinking and is not intended to give advice to this person or any one. Always review with your knowledgeable medical professional.