After a Facebook post, the post got this message. This post is a fuller answer

I will skip over the obvious impact of fungi and mold in your environment (home, car, work) on the microbiome. Pollutants impacting the microbiome and the immune system in well documented in recent studies.
The effect of real-ambient PM2.5 exposure on the lung and gut microbiomes and the regulation of Nrf2 [2023] "Our study demonstrated the detrimental impacts of PM2.5 on the lung and gut microbiome by inhaled exposure to air pollution"
PM2.5 exposure associated with microbiota gut-brain axis: Multi-omics mechanistic implications from the BAPE study [2022] "We also found links between PM2.5 and changes in the nervous and cardiovascular outcomes, e.g., increases of 19.77% (95% CI: -36.44, 125.69) in anxiety, 1.19% (95% CI: 0.65, 1.74) in fasting blood glucose (FBG), 2.09% (95% CI: 1.48, 2.70) in total cholesterol (TCHOL), and 0.93% (95% CI: 0.14, 1.72) in triglycerides (TG), were associated with 10 μg/m3 increase in PM2."
Exposure to atmospheric pollutants is associated with alterations of gut microbiota in spontaneously hypertensive rats. [2019]
Exposure to concentrated ambient PM2.5 alters the composition of gut microbiota in a murine model. [2018]
Intratracheally instillated diesel PM2.5 significantly altered the structure and composition of indigenous murine gut microbiota [2021]
Longitudinal survey of microbiome associated with particulate matter in a megacity [2020] " Sample stratification based on Air Quality Index (AQI) demonstrated that many microbial species, including those associated with human, dog, and mouse feces, exhibit AQI-dependent incidence dynamics."
Short-term exposure to urban PM2.5 particles induces histopathological and inflammatory changes in the rat small intestine [2022] " Results showed that short-term exposure to PM2.5 induces mucosal lesions and reduces IL1β levels in the small intestine but not colon. '
For one condition that has been studied, pollution has a life-long impact, even if the exposure was for a relatively short period of time.
What can you do to limit the adverse impact?
The first step is to monitor. Know where there is an issue. We use two monitors – one outside and one inside. If I was working in the office daily, I would also have one there. Possibly a fourth one for how I commute to work (for example mold in the car). The cost was not much (buying from aliexpress.us $26 each) – and this model has an internal rechargeable battery (ideal for the commute).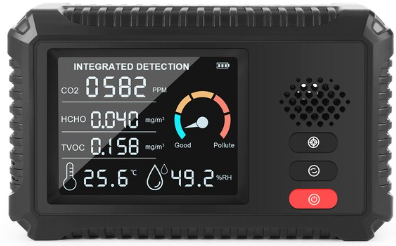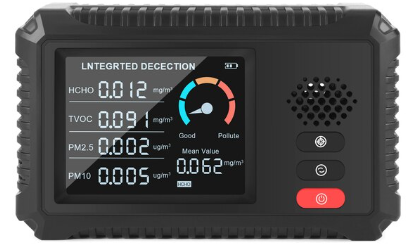 The second step is to take the data and do something with it. Some examples for inside:
Use air-filters to reduce particle matter (PM) levels
Use activate-carbon filters to reduce:

Formaldehyde (HCHO)
Total Volatile Organic Compounds (TVOC).

Use dehumidifier to reduce humidity (a factor for mold)
Be aware that new items delivered could off-gas!!

We use an external shed with an ozone generator to reduce organic compound / perfumes / smells. Ozone breaks down TVOC and HCHO quickly.
For outdoor and home location,
If you work outside, you may wish to wear a half or full face mask with a N-95 or P-100 filter (we use P-100 as our standard). The half face mask gives a tight seal to the face.

In our area during the winter, many people still burn wood — you can see it on the outside meter before you can smell it.

You may wish to check the seals on doors and windows. Replace or improve them to reduce air leakage (and also save heating bills!). In some cases, you may want to consider removable masking tape ("the blue stuff") to improve the seal.

If your furnace has an external air intake, you may wish to add filters on the intake.

Because of past wildfire smoke issue, we added in the attic a fan with good HEPA Activated Carbon filter to give the house a positive air pressure when needed. I.e. Only filter air comes in and seals that would allow pollutants to leak in, now exits our filtered air.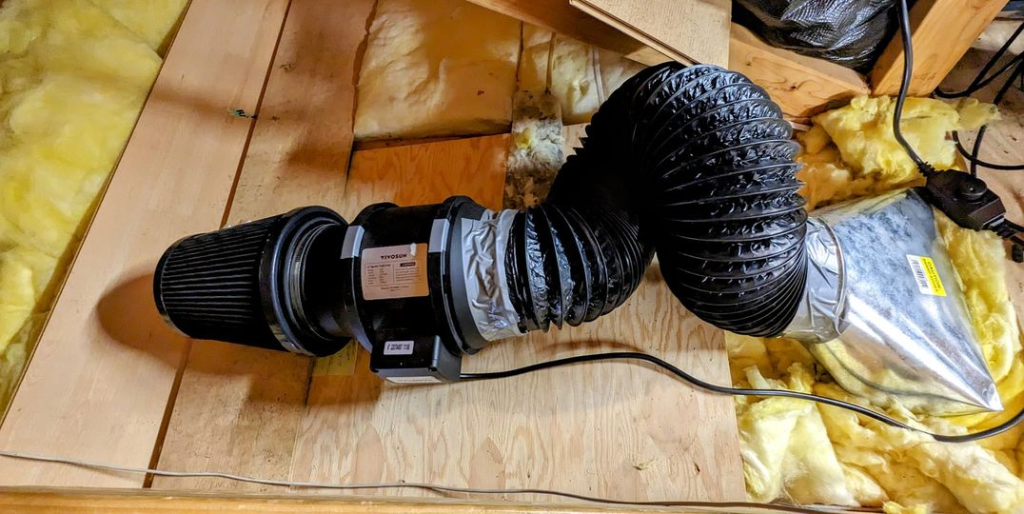 One of the best solution is to move to a location with good air quality. There are resources on line to evaluate locations. We used them extensively before our last move.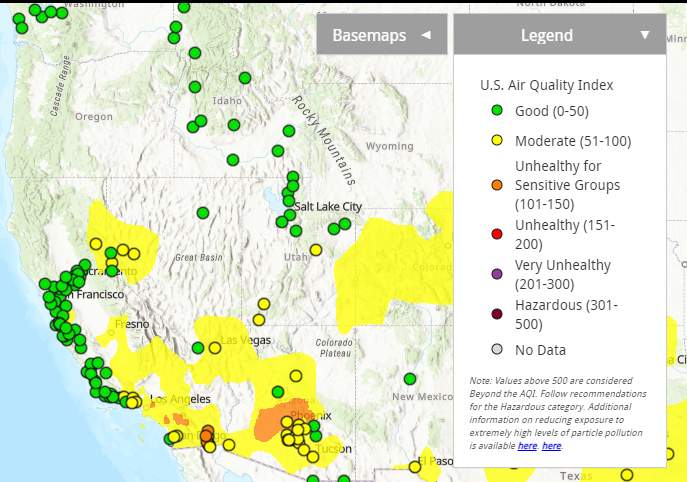 From AirNow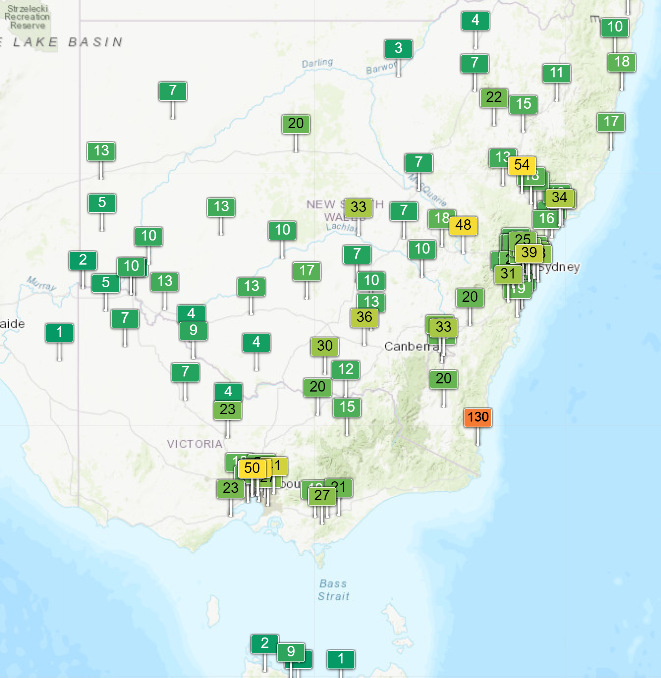 If you have the option or desired to move — be aware of sources of pollutants at proposed places. Do an in depth investigation of the patterns for the whole year. We have a petrochemical plant to the north and one to the south – but we have a west to east wind pattern and located in a north-south valley. We also look at flood risk and marsh lands — both are high mold and fungi risks.
That's the long and the short of it:
Studies showing that it is important
Tools to monitor
Our experience reducing the impact on our microbiome.