Presentation on What we are doing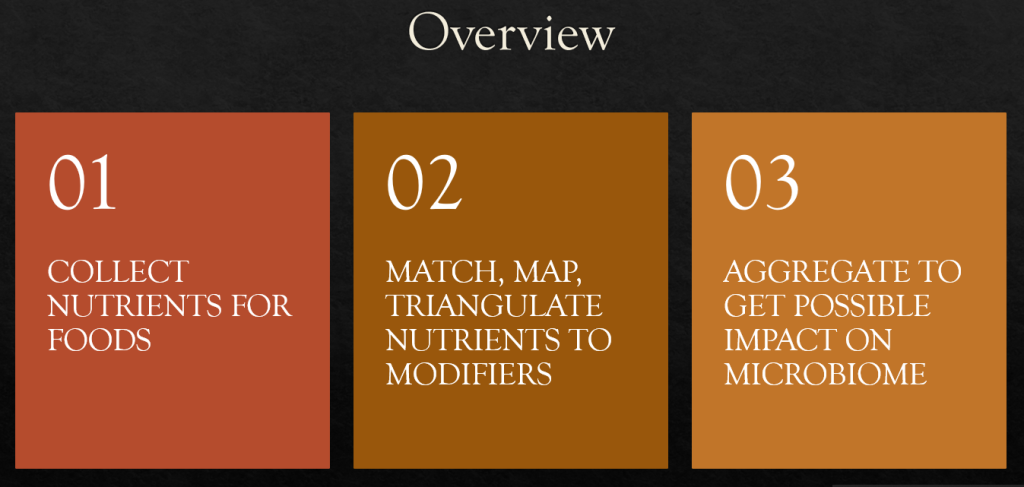 Sources of Data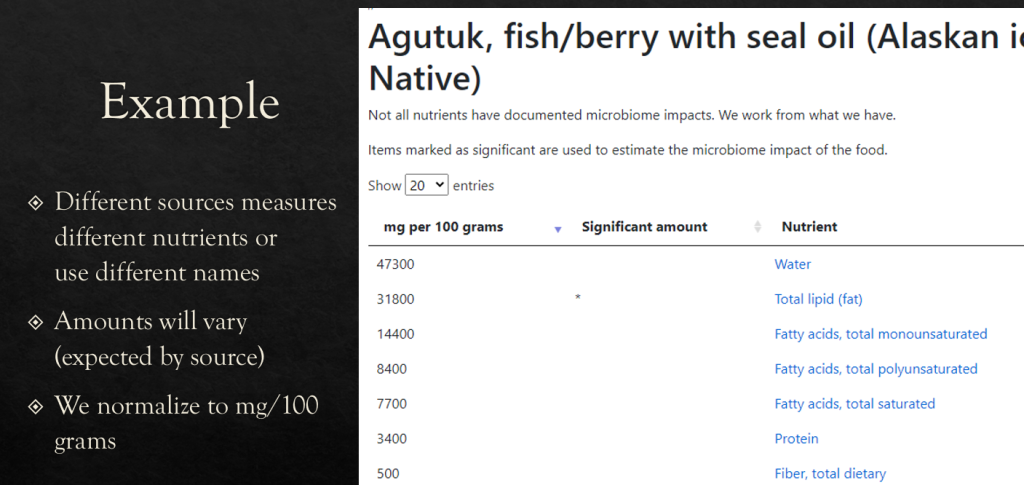 How to Use
Go to Microbiome Prescription, log in and go to [Changing Microbiome]. At the bottom of each section you will see a check box. Make your usual selection and then check this choice and click [Get Suggestions]

You may wish to do a regular suggestion first. It seems that the more bacteria being selected, the finer the suggestions are.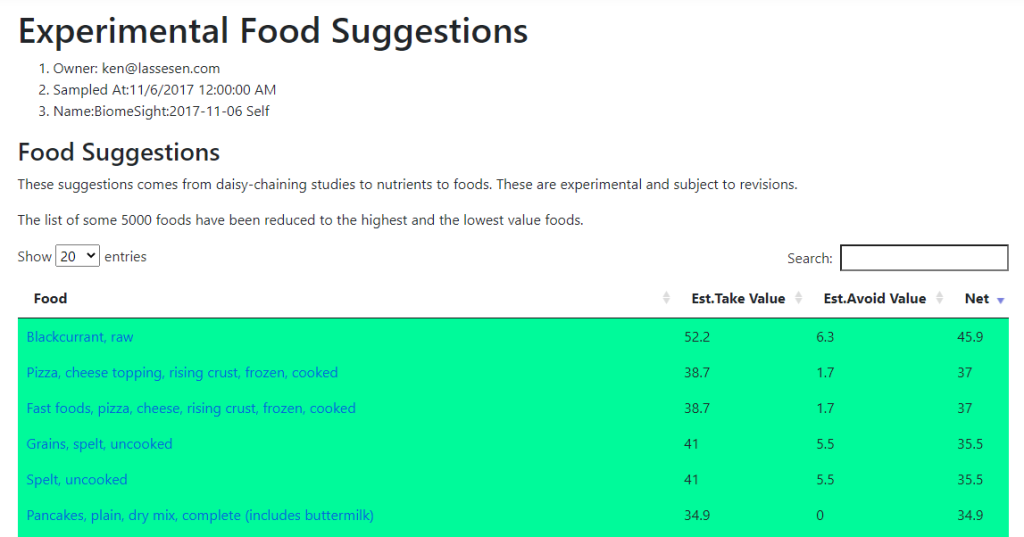 Clicking on a food shows the nutrients. Nutrient that are higher than typical have a * . These are the reason for the food being selected. One or more of these nutrients should help your microbiome.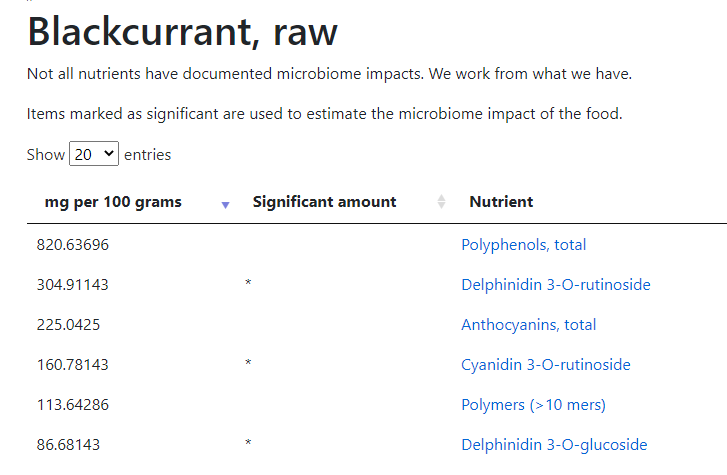 Walkthru of Updated Suggestions — with CONSENSUS
See this post for background of the sample used.