A small number of possible ones are reported in the literature, but the quality of the results are suspect.
The usual method of testing is from breath tests. From KEGG.JP we can get a list of bacteria that produces the compounds detected in the breath — the number is huge.
This page/video was suggested reading/viewing by a reader.
Question: How do you search on Microbiome Prescription for H2 etc?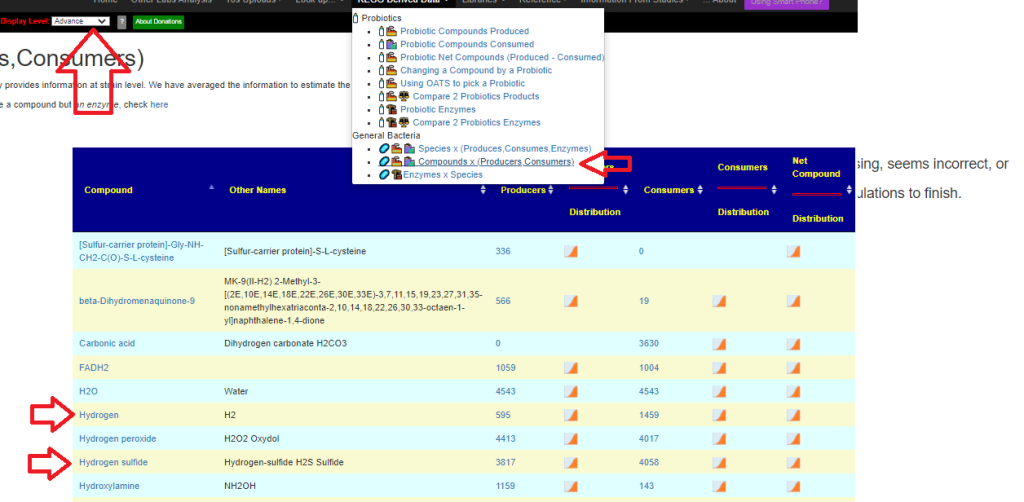 On My Own Sample